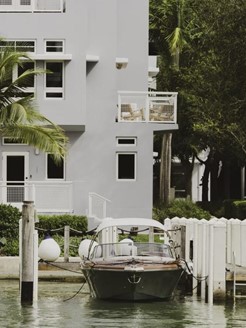 Condominiums are a great option for you if you don't want to have the hassle of owning your own home on your own property. You are part of a unit and thus, the utility costs are almost always lower than living on your own. Why say no? Let's take a look at some benefits to owning condos over a home!
More Affordable
The first factor you should consider when buying or renting a place to live is the price. Condominiums are often lower in cost than a single family home and have potential to be partially rented out in several years from the purchase date. Saving money is never a bad idea when the quality of condos closely follows that of a standalone house.
Included Maintenance
Since the condominium is located alongside other properties all managed by one person or team of managers, the maintenance of the grounds or the exterior unit is not in your hands. This spares you the hard work and hassle of having to tend to your property, and you can rest easy knowing your lawn is cut and your leaks are fixed while you enjoy your free time doing what you love.
Amenities and Community
Condo units usually have amenities that tenants can take advantage of, such as pools or indoor gyms. These amenities are often included into the rent and are more economical than if you were to invest in them yourself after purchasing a home. Besides these advantages, you can enjoy your neighbors' presence and have a comfortable sense of community. Having reliable neighbors can be one of the benefits of living so close by others on your floor.
Location
Oftentimes, you will find condominium complexes in large cities or towns, in areas where there's lots going on. A tenant can enjoy restaurants, shopping, and entertainment, adding to the condo's convenience.
Safety
Condo complexes include their own security, which ensures that you and your property will be kept safe 24/7. Whether you are going to work, heading out for the night with friends or going on vacation for a week, your property will be under constant surveillance. Certain safety measures seen in complexes include gated entrances, doormen, or patrolling security personnel.
CMC Group is one of the top luxury real estate developers in Miami and South Florida. Visit us online or contact us at 305-372-0550 today!