Downtown Miami's hottest neighborhood celebrates a true architectural icon. Brickell Flatiron is an urban oasis developed by Ugo Colombo and designed by Luis Revuelta. The tower of soaring glass, defined by sweeping exposures, enhances the skyline with persuasive curves. Renaissance-revival interiors contrast the powerful structure proposing a romantic allure.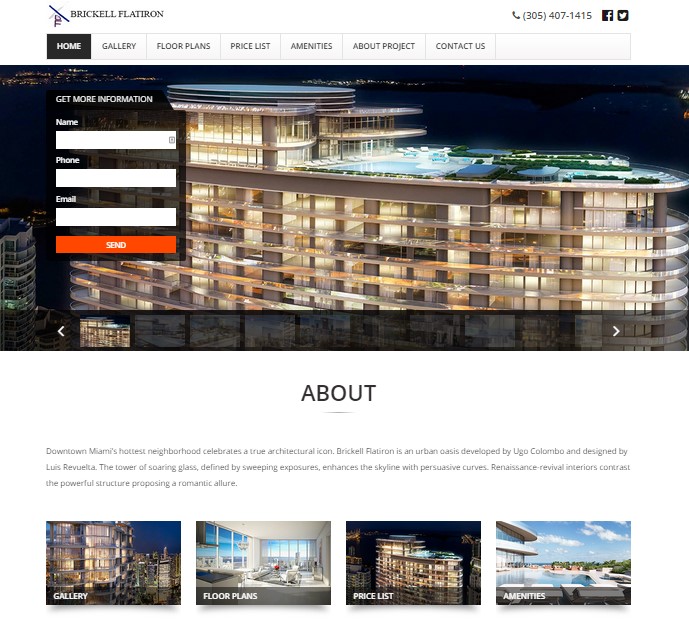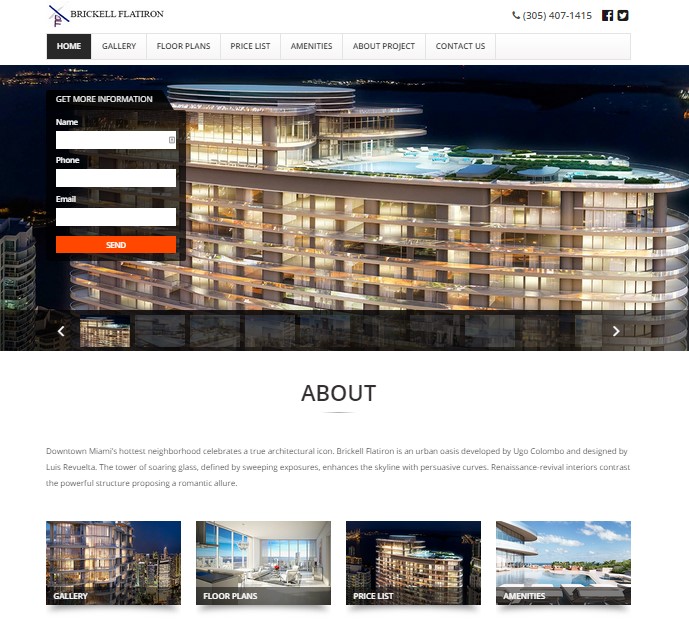 Now you can explore all the beauty of Brickell Flatiron on the official Brickell Flatiron website.  The extensive website includes a photo and video gallery, floor plans, information about various Brickell Flatiron amenities, a price list, and much more.
Learn more about Brickell Flatiron on the Brickell Flatiron website today!