New York Fashion Week is a semi-annual series of events that provides international designers the opportunity to showcase their fashion collections to buyers, the press and the general public. It is consider one of five major fashion weeks in the world and Custo Barcelona's spring/summer show at Lincoln Center had some major Miami representation.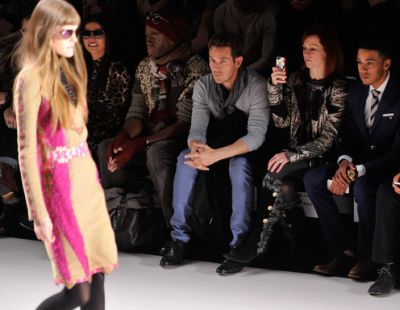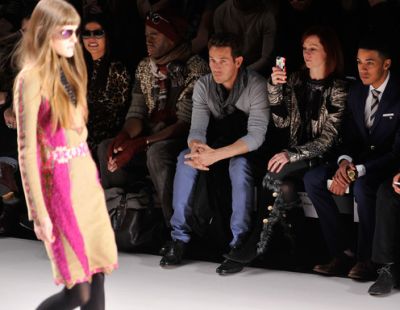 Custo Barcelona is a clothing company that was founded in the mid 1980s by two brothers Custo and David Dalmau. Custo Barcelona clothing has a very distinct look. The designs are bold, the clothes colorful, and the overall collections reflect a cheerful, careful perspective on fashion and life. Custo Barcelona is sold worldwide. Their flagship stores can be found in Spain, Columbia, France, United States, Venezuela, Puerto Rico, Italy, Switzerland, Korea, and Kuwait.
Miami attendees at the show included Adriana De Moura (former Real Housewives of Miami cast member), Academy Award- nominated actress Sally Kirkland (Anna), The Face personality Nigel Barker, Miami soccer stadium pioneer David Beckham, and Principal at CMC Group Ugo Colombo.